Air Awakens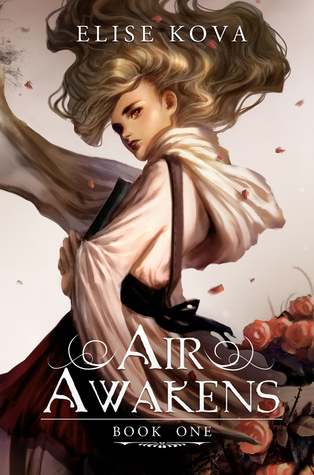 By Elise Kova
Air Awakens #1
Published on August 27, 2015 
377 pages
Young Adult, Fantasy
This book was provided to me from YA Bound Book Tours in exchange for an honest review. I swear on my bookshelf that this has not affected my opinion of the book.
Vhalla wakes up in the morning as a library apprentice, content with her place in the world. She works in the stacks of books, reads more than she probably should, eats, and goes to bed. She fears the magic in the Tower of Sorcerers just like everybody else. 




But her view of the world changes with the letters from a mysterious writer and the new feeling that is awakening within her. 




This magic that is suddenly apparent in her becomes a problem in a world where magic is frightening and shrouded in mystery. Vhalla must decide if she is willing to pursue her new magical path in life or if she will reject her magic and the responsibilities that come with it. That decision is rather complicated when both the Minister of the Tower of Sorcery and the Crown Prince both had secret agendas that involve Vhalla and her powers.