Nothing is scarier than a new year. 365 more days (or in this case 366 days) to fill. New resolutions, new people, and new things to stress about.
But, today we are focusing on the happy and the exciting, a flashback on our favorite books of 2015. (And yes, you heard correctly, I said our. Max has so kindly agreed to join in this celebration!)
So, welcome to the first ever Crazy for YA Awards!
---
A book that you'd never heard of before and loved, or just a book that you weren't expecting to love.
Max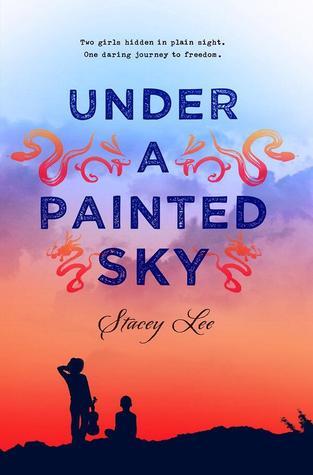 Fun fact: I checked this book out from my library's eBook collection thinking it was another book! Turns out, I loved it anyway, even if it's a bit out of my usual genre. Basically, it's a book about a girl that flees to California on the Oregon trail with a slave after witnessing a tragic event, and they may or may not run into some cowboys on the way. Plus, look at the cover!
Tessa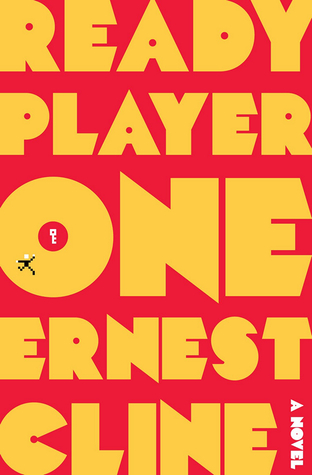 I had heard so much about this book, but I did not have any interest in it since I am not an 80s kid and I am completely lost when it comes to 80s trivia. I am also not a hardcore gaming fan, so I really did not think this book would mesh with me. But I was completely wrong. I ended up loving the references (surprisingly I understood a fair amount of them) and I understood the gaming talk too. I loved the intricate mysteries and the world that Cline created.
Read my review to understand the awesomeness of this book.
---
Max
I looked forward to The Wrong Side of Right for so long that when I finally found a copy I zipped right through it! It has a heavy focus on American politics, which I find to be really rare in YA, and it also has a really touching story about family and finding yourself, along with a little bit of romance. It's such an amazing combination!
Honorable Mentions:
Saving Francesca
by Melina Marchetta,
To All the Boys I've Loved Before
by Jenny Han,
The Probability of Miracles
by Wendy Wunder, and
Joyride
by Anna Banks
Tessa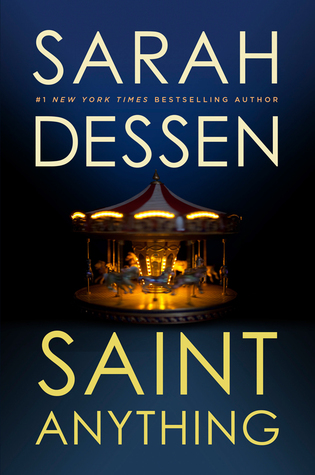 2015 was not a big contemporary year for me. So, there were only a couple of books to pick from for this category. But even if I read dozens and dozens of contemporaries this year, Saint Anything still would have won. I have always loved Sarah Dessen's books, and this one was not different. Saint Anything might even be my favorite Dessen novel, due to the wonderful family dynamics and the rawness of the characters.
Read my mini-review to see all my thoughts on Dessen's latest masterpiece.
Honorable Mentions:
Sea of Tranquility
by Katja Millay and
Hello, Goodbye, and Everything in Between
by Jennifer E. Smith
---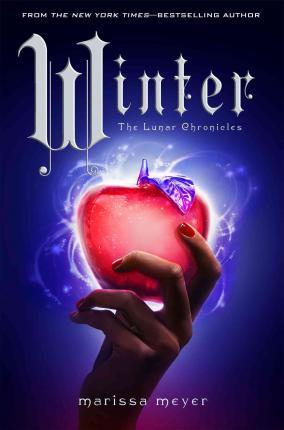 It should come as no surprised that I adored Winter by Marisssa Meyer, the last book in The Lunar Chronicles. It was completely epic, and wrapped everything up so nicely! Cinder was basically the first YA book I ever read, so it's almost sad that this is the last I'll ever see of these characters that I've come to love.
Honorable Mention: End of Days by Susan Ee
Tessa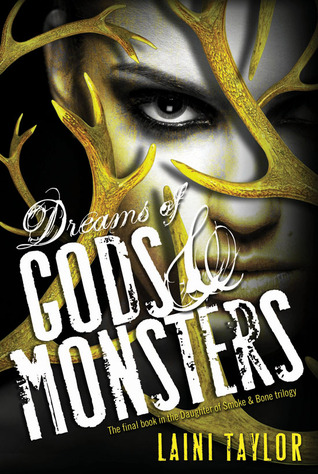 I have been obsessed with the Daughter of Smoke and Bone series ever since I read the first sentence of the first book. Karou, her friends, and her monstrous enemies have captured by heart. Dreams of Gods and Monsters is the best ending I could have asked for to Karou's story. The ending was not perfectly happy, but it was certainly was perfect.
Honorable Mention:
Ensnared by A. G. Howard
---
Max and Tessa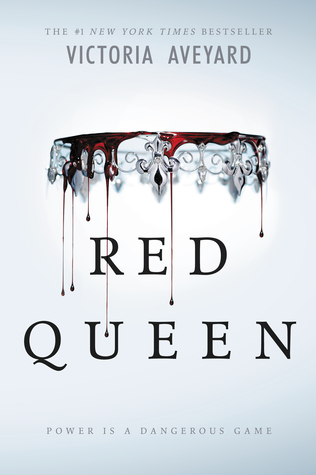 ---
Book you thought you would love but didn't
Max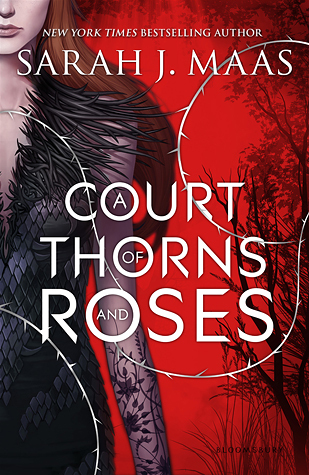 Maybe I just expected too much out of A Court of Thorns and Roses, but I was not impressed with any aspect of the romance, which was kind of one of the driving factors of the book. Additionally, I can see the next book going in a direction that I'm not interested in reading about, which is really disappointing because I loved Throne of Glass by Sarah J. Maas.
Tessa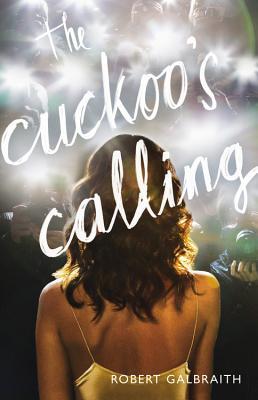 I had high hopes for this one, which I will admit were strengthen by the fact that it was by J. K. Rowling. Mystery is not my favorite genre, but I do enjoy one every now and then. For reasons that were explained in detail in my original review, this book did not click with me. It was slow and I was slightly confused the whole way through. I really, really wanted to enjoy this one, but sadly it was not meant to be.
Honorable Mention:
I am Princess X by Cherie Priest
Best Thriller/Mystery Book
---
Max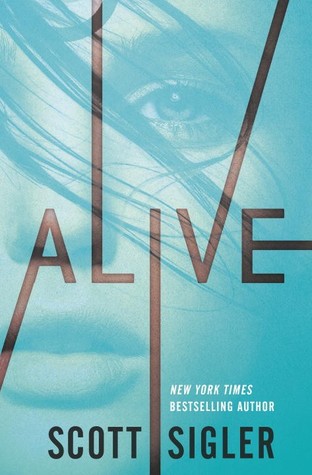 Just like the characters, I had not idea what was going on during the majority of Alive by Scott Sigler, and that made this book so enjoyable for me! It's definitely one of the most unique books I've ever read.
Tessa
Never Never is not one of the scariest thrillers out there, but it is definitely one that stayed with me. The mystery, and consequently the intrigue, was strong throughout the entire novel. I gobbled this story up just to finally get some answers. I was left with a few answers, a ton of questions, and a powerful urge to read the sequel.
---
Max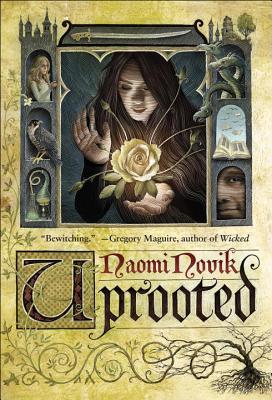 Uprooted by Naomi Novik was enchantingly magical, and I loved every second of it! The writing was gorgeous, the characters were fantastic, and the plot was absolutely riveting. The world-building was done so well and it was almost creepy, I just loved everything about this book! I even liked the romance!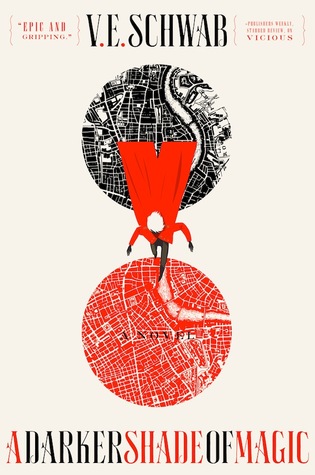 After about 4 books, I think it's safe to say that I've loved just about everything that V.E. Schwab (or Victoria Schwab) has published, and A Darker Shade of Magic is no exception. It was basically everything I could ever want in a fantasy novel.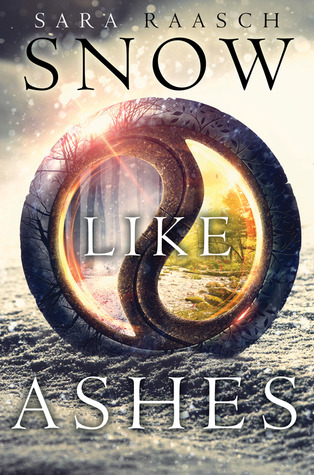 I have named 2015 the year of fantasy. I have been devouring paranormal, supernatural, and fantasy novels like they are candy. Snow Like Ashes was one fantasy novel that really stood out to me. The world was unique, as was the plot. I cannot say that the big twist surprised me in the end, but I still enjoyed the build up. I loved the perfect combination of romance, action, and magic that was incorporated throughout the story.
Honorable Mention:
Trial by Fire by Josephine Angelini
---
Max and Tessa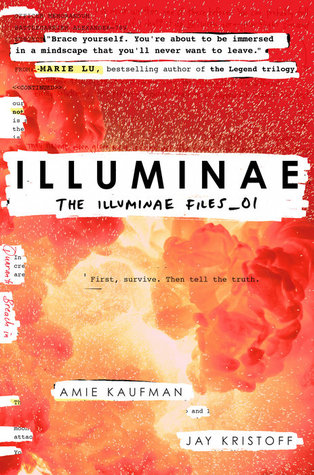 To fully appreciate the amazingness of Illuminae, I created my first GIF review!
---
Book that you really loved that you feel doesn't get enough hype/love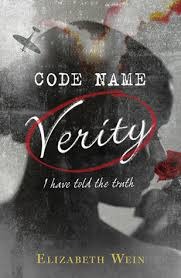 Code Name Verity blew me away. I read it for a school project, and I think it's pretty much the best (at least, the most enjoyable) historical fiction novel I've read. It's seriously heartbreaking, and it tells an amazing tale of two best friends during WWII.
Tessa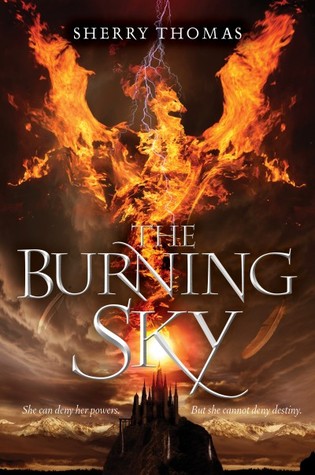 If you have not noticed already, 2015 was my year for sci-fi and fantasy books. The Burning Sky was one of the fantasy novels that I discovered, loved, and was completely shocked that no one else was talking about. The world is amazing (it is actually kind of a historical fiction novel as well as fantasy) and the characters were brilliant.
What were your favorite books of 2015? Have you read any of our favorites? What books are you looking forward to in 2016?