The Friday 56
The rules are simple-- grab the book you are currently reading and turn to page 56 (or 56% of your e-reader). Then copy a few sentences and post them.
These are the books we are currently reading and a snippet of page 56.
Max
Hallowed by Cynthia Hand
"'The vision doesn't give me very much to go on. There's a set of wide steps, a bunch of stone archways, and people drinking coffee. That describes practically any college in the country.'"
Days of Blood and Starlight by Laini Taylor
"For a weightless, airless moment she didn't know up from down, and then she hit the ground. Bones jarred. Blood rose up her throat, filled her nose and mouth."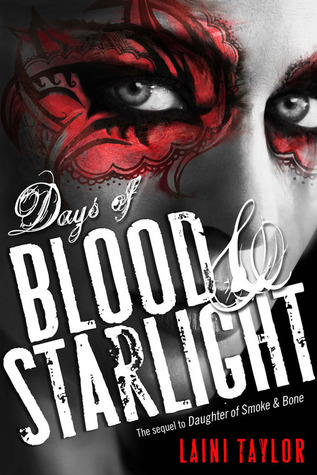 The Coldest Girl in Coldtown by Holly Black
"Even amateur hunters who turned in a vampire could get a marker. If Aidan got on, the he could go into Coldtown and stayed human, if he beat the infection, he could get out again."