Welcome to my last challenge of 2015 Love A Thon. It has been great talking with everyone and finding amazing new bloggers to
stalk
follow. I hope that we can keep up this blogging love for the rest of the year!
Thanks to Alexa @
Alexa Loves Books
for coordinating this whole shebang! I loved every single second of it. Even though I joined a little late, I felt like I experienced the love of the entire blogging community. I am following double the bloggers I had before on Bloglovin and Twitter.
Also, this was my first week on Twitter, so trying to keep up with everyone's awesomeness was quite a big task. But, I ended up loving it and I will (try) to continue to keep up.
Here is my "high five" for this year's Love A Thon.
Books
Splintered by A.G. Howard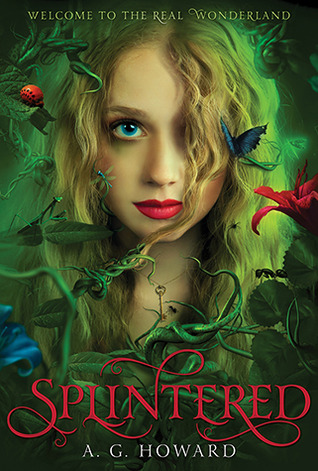 Daughter of Smoke and Bone by Laini Taylor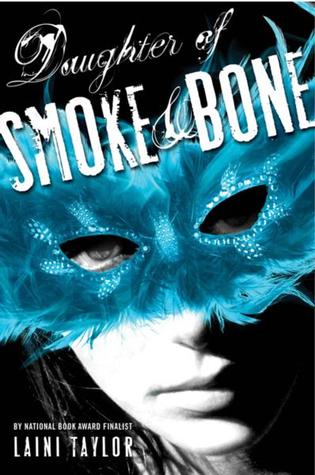 Dorothy Must Dies by Danielle Paige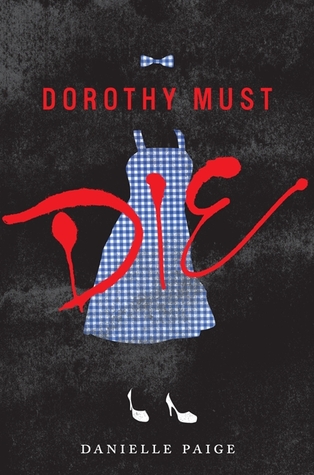 Harry Potter and the Deathly Hallows by J.K. Rowling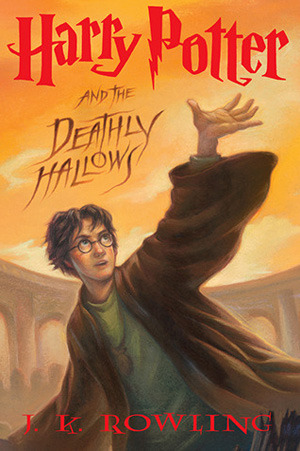 Genres
Young Adult

This one is a little obvious (I mean, just look at my blog name).
Science Fiction

Aliens, outer space, mutants, genetically engineered humans, anything that has to do with science is right up my alley.
Dystopian

I always wonder what I would do if the world is about to end, so I love reading about the worlds in dystopians. They explore the darker parts of the human mind. Some of my favorite books are in this genre, including Divergent by Veronica Roth and The Hunger Games by Suzanne Collins.
Sappy Contemporaries

Bring on the fluff! I cannot read heavy, complicated books all the time, or my head would explode. So, I like to mix it up with sweet romances from time to time. My favorites include The Fault in OUr Stars, anything but Stephanie Perkins and anything by Colleen Hoover.


Fantasy

Who doesn't like stories about witches, wizards, and magic? Sometimes, I just like to escape from our world and spend time somewhere magical. My favorites include Harry Potter by J. K. Rowling, Daughter of Smoke and Bone by Laini Taylor, and Throne of Glass by Sarah J. Maas.
Authors
John Green

He is one of the most thoughtful, humorous, and downright crazy authors that I know. He writes amazing books, films informative (and entertaining) videos, and a whole bunch of other awesome things! I will always consider myself a Nerdfighter.
Colleen Hoover

She is one of my newer favorites. After reading Never, Never, I knew that she is already on my top list of authors.
Veronica Roth

The Divergent series is one of my favorites. I also admire that she was willing to stay true to her characters, no matter if it was not popular with her readers. I hope she decides to write more soon!
J.K. Rowling

In my opinion, she is one of the greatest authors of our time. She rose out of practically nothing and made a world that will never be forgotten. She has not let her success get to her head. She volunteers, donates, and constantly communicates with her fans. I cannot ask for anything more.
Stephanie Perkins

She is one of the sweetest authors! Her books are amazing and her Twitter is all kinds of interesting.
Bloggers
Erin @
The Hardcover Lover
Erin is one of the first blogger friends that I made, but she still comments on almost every single one of my posts. She has dealt with my crazy rants and the posts that are more fangirling than actual sentences. I love her blog and she is friendly to every blogger that she meets.
Claire @
Cover to Cover
I just met Claire through the Love A Thon, but I already love her and her blog. She is the sweetest blogger I have met and she has talked with me through several Twitter chats (is that what they are called?). We talked about everything from how to make the best toast to vacations to Narnia and the Bahamas. I will continue to follow her and her blog after this event is over.
Cait @
Paper Fury
For those of you who are familiar with Cait's blog, then you know that I am at a loss of words to descirbe her. She is an aspiring writer (which probably tells you how crazy she is). She is also an amazing (if somewhat spazzy) blogger. Even though she gets hundreds of comments on every posts she makes, she takes the time to go through and reply to every single one of them. To me, that is truly the sign of a great blogger.
Christy and Erica @
Novel Ink
These gals are extremely friendly and creative bloggers. They have come up with so many unique memes that I LOVE playing along with, including Trivia Tuesday, Sunday Silliness, and INKED. They are also very humble about their amazing blog.

And last, but certainly not least, Alexa is the thoughtful and loving blogger who organized this whole extravaganza. She took the time to reply to EVERYONE'S tweets, emails, etc and made a personal message in all of them. Her blog is creative and just generally amazing.

I also want to make a shout-out to all of the bloggers who participated in this year's Love A Thon. You are all amazing and I cannot wait to continue spreading the bookish love throughout the year!