The Friday 56
The rules are simple-- grab the book you are currently reading and turn to page 56 (or 56% of your e-reader). Then copy a few sentences and post them.
These are the books we are currently reading and a snippet of page 56.
On the Fence by Kasie West
"Gage laughed. 'Oh, you know what, Charlie just walked in. Here she is.' I punched Gage in the stomach and took two deep breaths. 'Hello.'"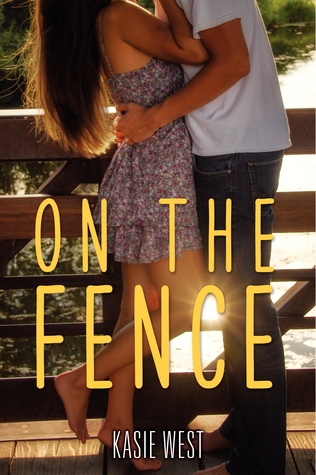 Tessa
Biggest Flirts
by Jennifer Echols
"Too late. Everyone in the band had turned around to gape at him. The ones who hadn't heard his curse whispered questions to the people standing next to them about what he'd said."
Cassia
Red Glove
by Holly Black
"I kneel in front of his body, but I have no words for [him]. I don't want his forgiveness. I don't forgive him."
*Name of character hidden to avoid spoilers.*