My Life
This month has been pretty eventful, but relaxing. I went to a family reunion and it was pretty great. It has been years since I have seen everyone and it was nice to reunite again (I guess that is where the name reunion comes from). While we were there, we managed to get to a local amusement park, and even though I refused to go on any of the rollercoasters (I have a fear of heights and I HATE the feeling of my stomach rebelling whenever I try to go on any big rides.) I had an awesome time. I hung out at the water park most of the time and was able to work on my tan (which is a miracle itself considering my perpetual state of paleness).
I also went on a couple of day trips, so my blogging time was down this month. But, I managed to review three of the seven books I read this month, so I am going to count this month's blogging as a win.
The rest of the month I spent doing general summer things-- swimming, sad excuses of suntanning, reading, and ignoring my summer schoolwork. I can still do most of that fun summer-time stuff for another month, but I really have to get cracking on that schoolwork....
Books I Read
The Winner's Curse by Marie Rutkoski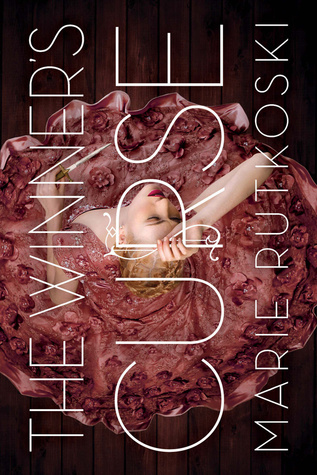 Goliath by Scott Westerfeld
It's Not Summer Without You by Jenny Han
The Beginning of Never by O. E. Boroni
This Song Will Save Your Life by Leila Sales
My Review
Challenge Updates
I wrote one discussion post this month for the 2015 Book Blogger Discussion Post Challenge. You can still join in the conversation, and there are some pretty good debates going on.
I have read 42 out of 100 books for my Goodreads challenge. At the beginning of the summer, I had a foolish goal to catch up during the summer, but since this summer is already more than halfway over and I am still behind by 15 books, I do not think that is going to happen.
Popular on Crazy for YA
Awesome Posts to Read
Nick shares her coveted secrets of how she reads so many books.
Carlisa explains the difference between fairy tale and fantasy.
Andi shows you how to make re-reading books count for Goodreads challenge.
Asti talks about how she would not want to date a supernatural boy.
Nova wrote a beautiful and thought-provoking discussion on the diverse book movement. Everyone should read it and join in the amazing discussion.
Jessica tells her secrets for finding new books.
Pamela shares her optimism for our generation of writers.
Have you been enjoying your summer? Do you have any plans for the rest of this precious summertime? What books did you read this month? Which one was your favorite? I would love to know everything about your month!